At St Gerard's, we grow in "Wisdom and Faith" by being Responsible, Respectful Learners.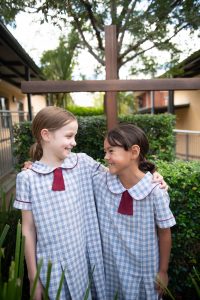 St Gerard's has adopted a Whole School Approach to bring about positive behaviour; Positive Behaviours for Learning [PBL].
This approach has a strong emphasis on teaching appropriate behaviours and strategies to support the individual to bring about these positive behaviours.
| RESPECTFUL | RESPONSIBLE | LEARN |
| --- | --- | --- |
| Have pride in your appearance | Make your own good choices | Be a good listener |
| Use positive words and actions | Be at the right place at the right time | Try your best |
| Respect the place you are in | Move safely at all times | Learn and let others learn |
| Respect the rights of others | Wear a hat outdoors | Be a good team member |
| Include others when we play and learn | Look after your belongings | |
| Use equipment correctly | | |
| | | |
"So in everything, do to others what you would have them do to you." (Matthew 7:12)